I've posted this before, but it's worth repeating for two reasons:
First – it really is the 'Very Best Mustard Sauce'. It's made be almost everyone in my large, extended family and, for some, it's the only reason to have ham. I actually make it without the requisite ham. We like it on chicken, turkey, pork, meatballs….
It's easy to make and has just enough heat to make it interesting. For those of you wondering – this kind of heat I like (within reason). It's capsaicin that I have a problem with.
If you like ham you really need this mustard sauce.
Second – when I posted it before it was during the primitive stages of blogging and the post wasn't Google-friendly or printer-friendly. Now it is.
Sadly, Google will never know what a great mustard sauce this is…..
The original recipe came from "The Anderson House", a small family run hotel in my home town that has long since closed. 
Best Mustard Sauce
Total time: 10 minutes
Ingredients:
1/4 cup sugar

1/4 cup (2oz, 60ml) milk

1/4 cup (2oz, 60ml) cider or white vinegar

2 tbs dry mustard

1 egg

pinch salt

2 tbs butter
Instructions:
Crack the egg into the top of a double boiler and whisk well.

Add sugar, milk and mustard, whisk.

Cook over simmering water for about 5 minutes, until sugar and mustard are dissolved and mixture is hot, stirring occasionally.

Add vinegar and continue to cook until thick.

Remove from heat, stir in butter and salt.

Refrigerate until cool. It will get a bit thicker as it cools

. 
Note: This is good with almost everything and keeps a long time. I
f you don't have a double boiler, put a metal bowl on a saucepan partially filled with water. The bottom of the bowl should not touch the water.
It rained in Paris.
Admittedly, it is winter and it almost always rains in Paris in the winter.
We know this and we went anyway.
Still – knowledge does not make one less miserable when walking around in the cold rain.
The good news is that it didn't rain constantly – just almost constantly
There were the odd moments when the sun broke through….
What was rather strange, or so we thought initially, was the lack of crowds.
This was Paris!
At Christmas!
The museums were almost empty…. The streets were not crowded.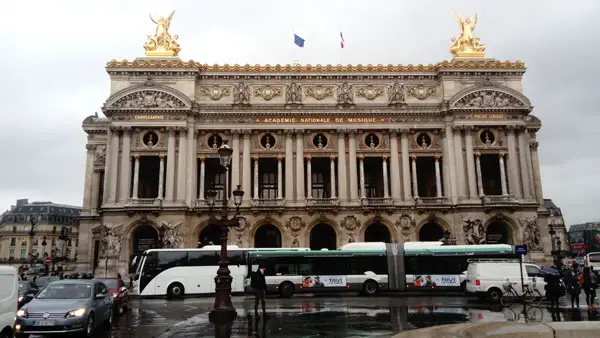 Turns out everyone was in the big department stores, shopping. We tried going into Galleries Lafayette. There wasn't room for both of us…..
But the museums were great – more next time.
Last update on December 22, 2017