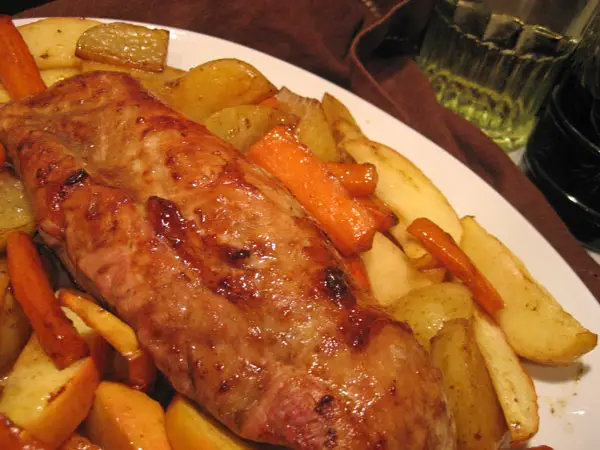 If I was trendy I would call this a 'sheet pan dinner'.
I'm not trendy and I don't have sheet pans.
For some reason, maybe because ovens here are small, sheet pans are not popular, One could say they are almost non-existent.
The cookie sheets I have were purchased at Williams-Sonoma 25 years ago.
Quality lasts. But they are flat, … Continue reading.....